Prepare to be thrilled
Nissan Z
The Nissan Z NISMO is the latest addition to the iconic Nissan Z line-up, which has been a symbol of driving excitement and pure exhilaration for generations of enthusiasts.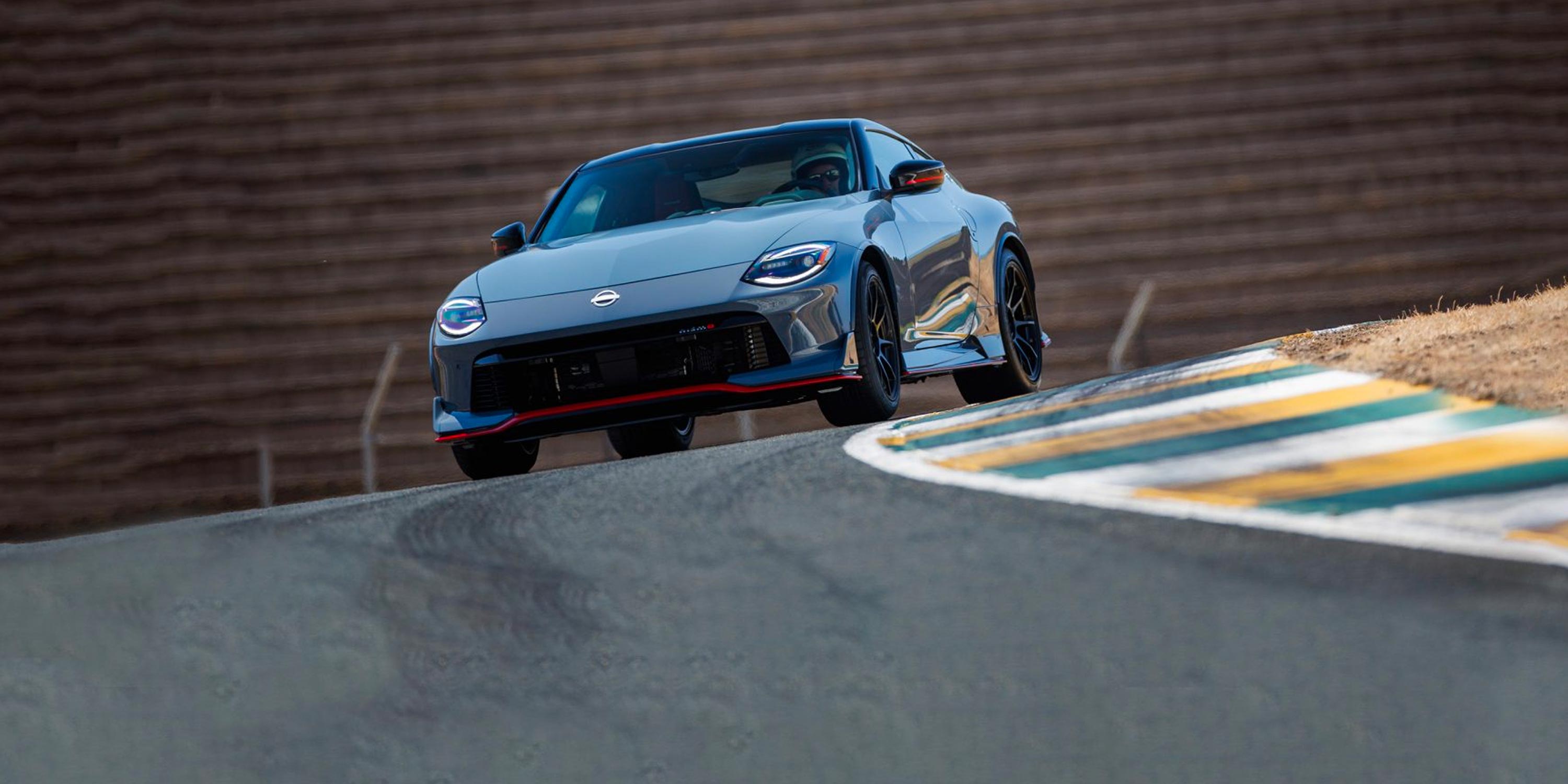 Engineered for road and track
Performance
Engineered for road and track
The Nissan Z is a massively capable and impressive sports car. And for the engineers at NISMO, it's the perfect starting point to create the ultimate enthusiast's vehicle. Key dimensions of performance are engineered, evaluated, and elevated to create a vehicle worthy of wearing the NISMO badge.
Overseas pre-production model shown. Australian specifications and features may differ. Images shown are indicative only.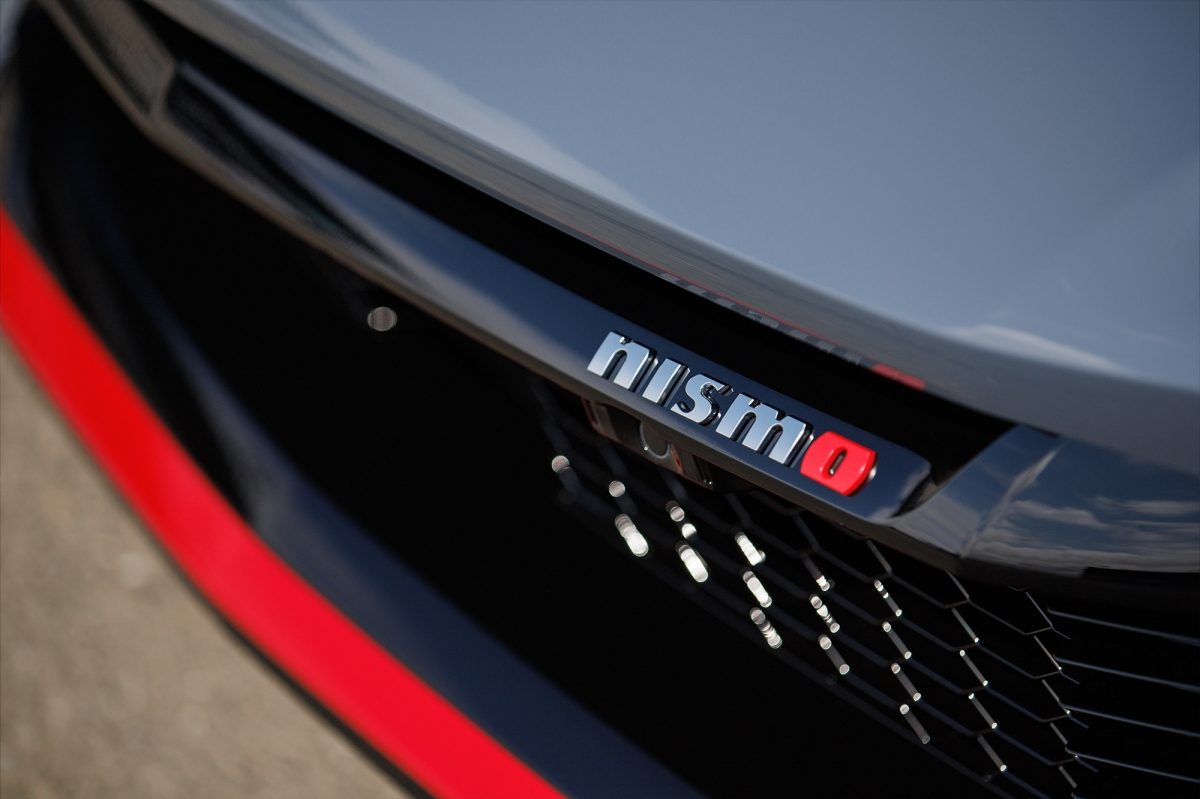 Beyond philosophy, toward obsession
What makes the new Z NISMO feel different from other sports cars? Engineering — check. Aerodynamics — check. A driver-focused interior — check. Those things you can see. But what you don't see is the personal connection. A NISMO product can't be sold before it gets the sign-off from our chief test drivers. It's not a NISMO until they say it's a NISMO.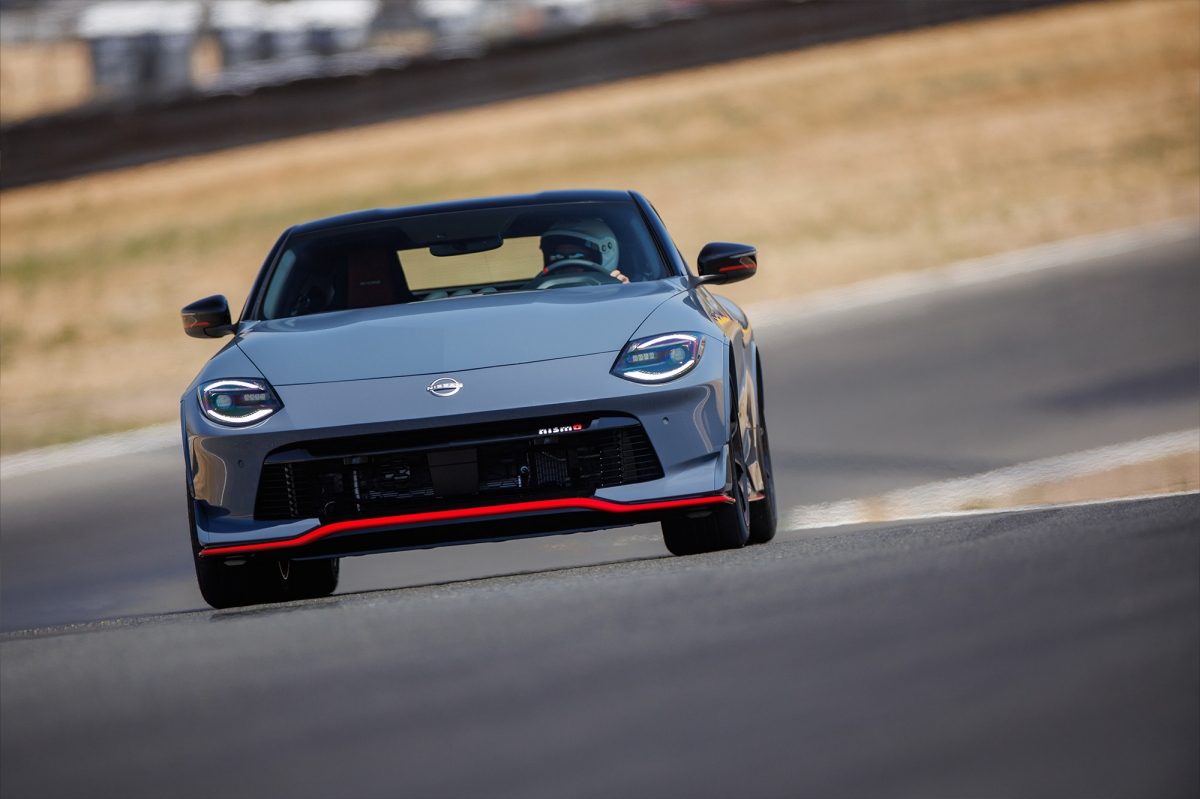 Next level performance
The new Z NISMO sets the bar with 309kW of power and 520Nm of torque. Along with enhancing aerodynamics, there's a new sub-radiator to help keep things cool. Further enhancing performance is a 9-speed automatic tuned for quicker shifts and a unique, NISMO-specific Sport+ Drive Mode.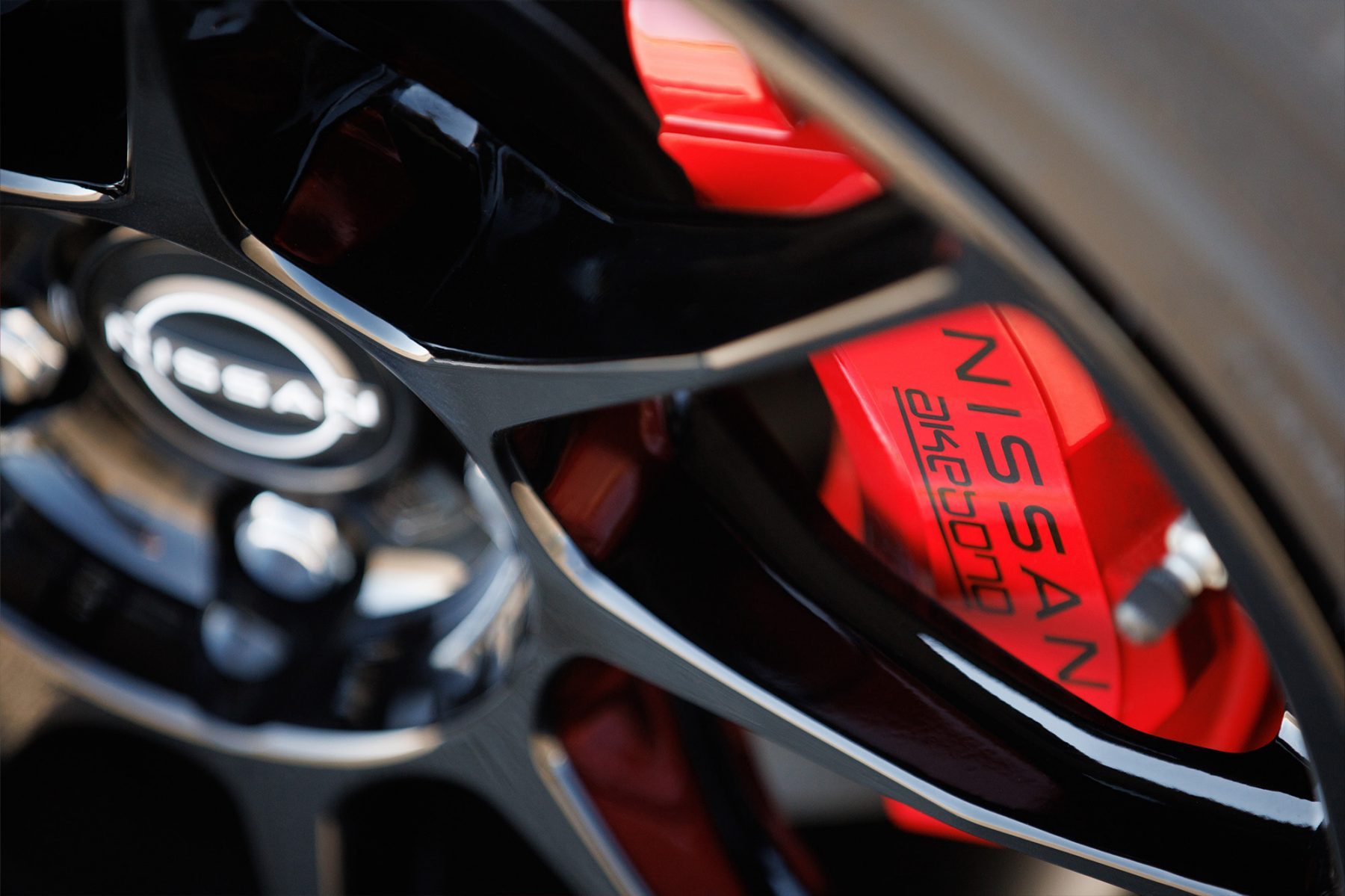 19" Forged-alloy Wheels and Enhanced Braking
Unique 19" RAYS® forged-alloy wheels with special Dunlop® tyres elevate handling, while the gloss-black finish with machine-cut NISMO logo makes them as visually stunning as they are effective. Stopping power is also enhanced by larger, rigid brake callipers and front discs.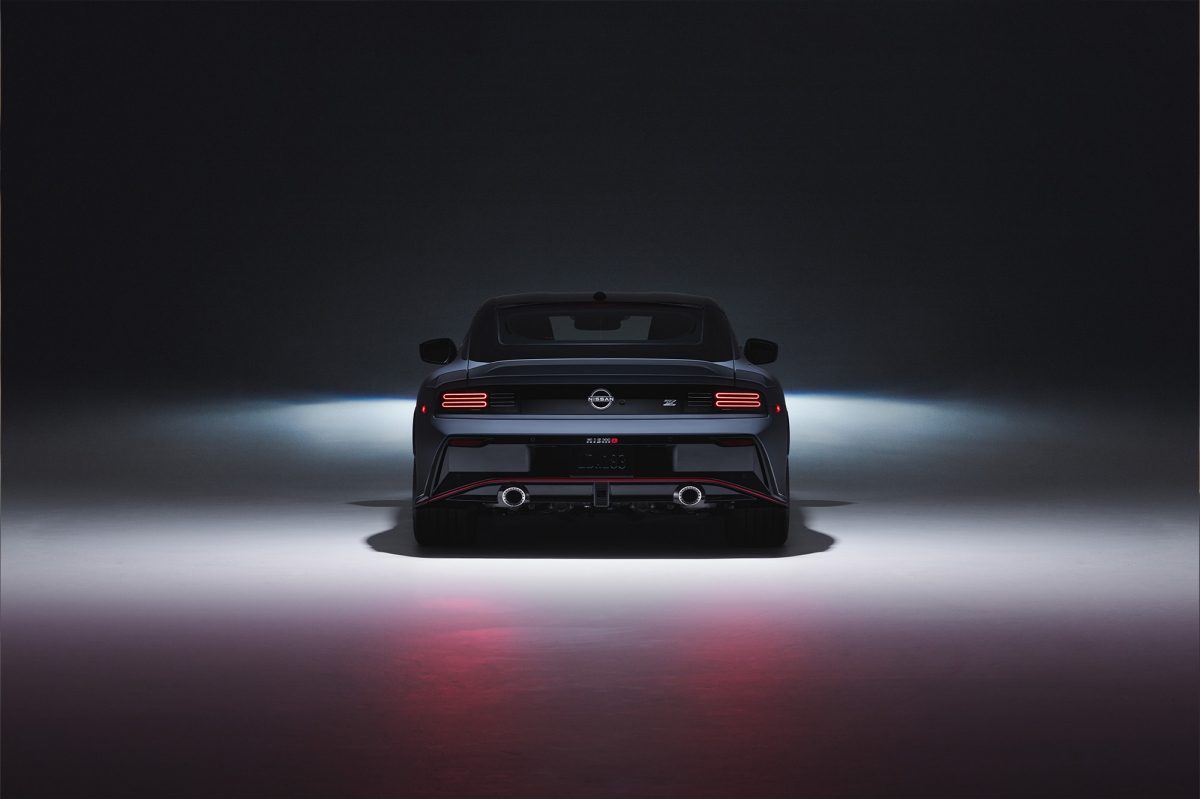 Tuned to perfection
NISMO engineers spent long hours at the Tsukuba racetrack to design a precise suspension. Larger diameter shocks, higher spring rates, and stiffer stabilizer bars work together so you can look forward to your favourite twisty road.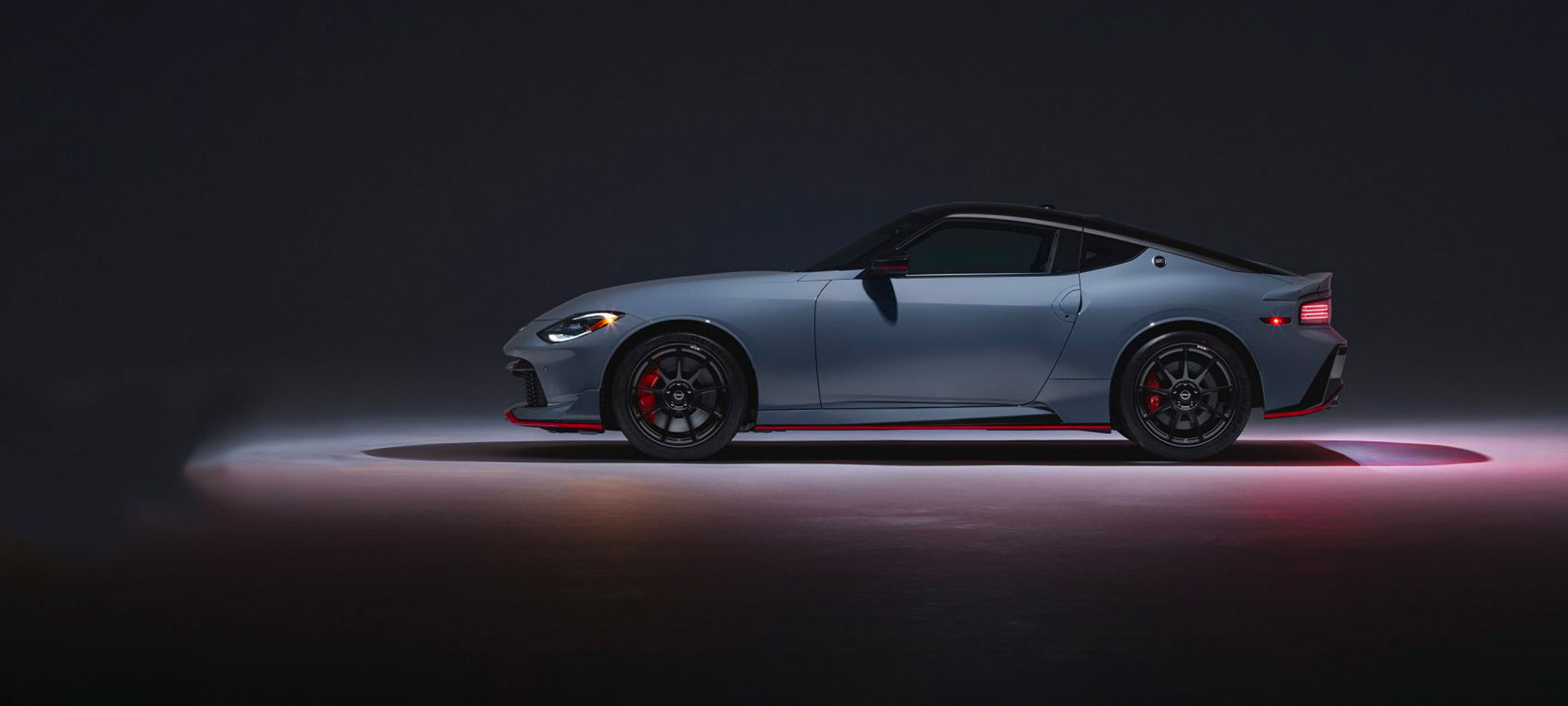 Shaped by the will to win
Design
Shaped by the will to win
NISMO engineers are wildly enthusiastic but also extremely practical. Every item on the Z NISMO is there to enhance performance. From its twin-turbo V6 outputting 309kW of power to the aerodynamic design inspired by learnings from the incredibly successful GT500 race car, the Z NISMO is the purest expression of competition-bred design.
Overseas pre-production model shown. Australian specifications and features may differ. Images shown are indicative only.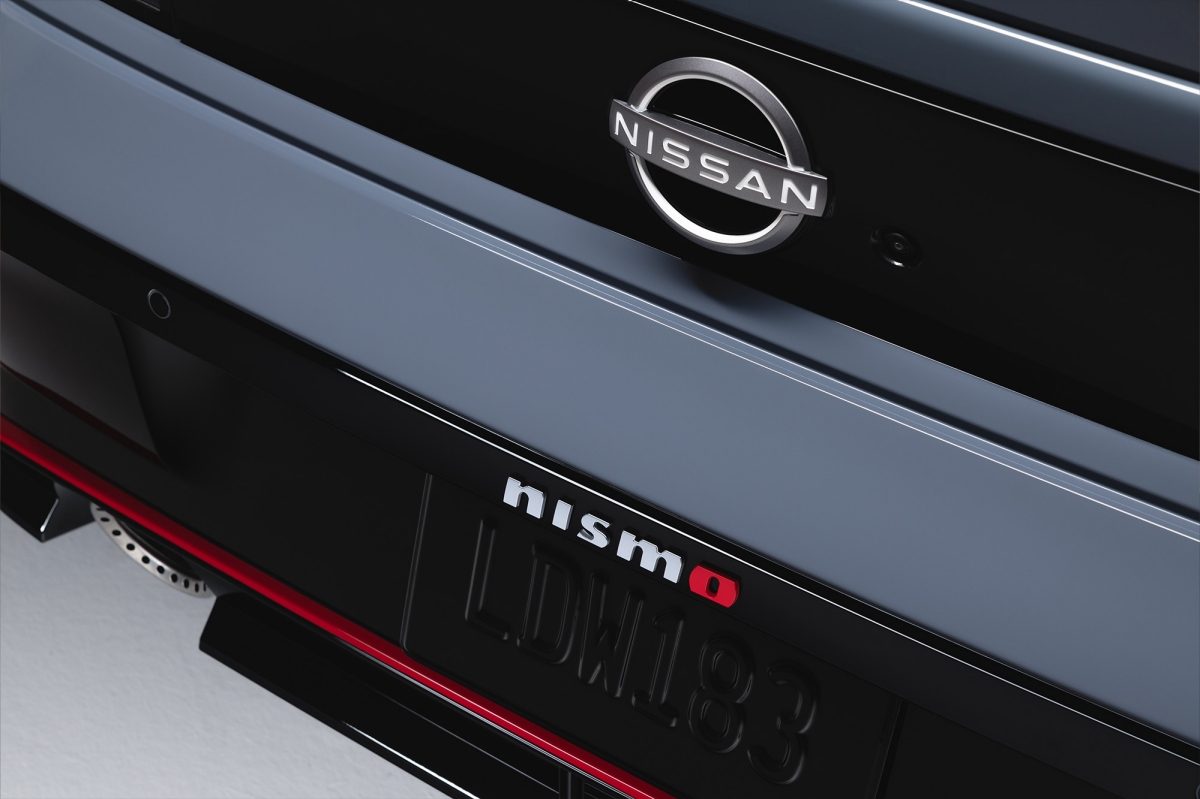 Unmistakably NISMO
Nissan Z NISMO features unique exterior details including NISMO-exclusive front and rear fascias, front grille, side sills, exterior and interior badging.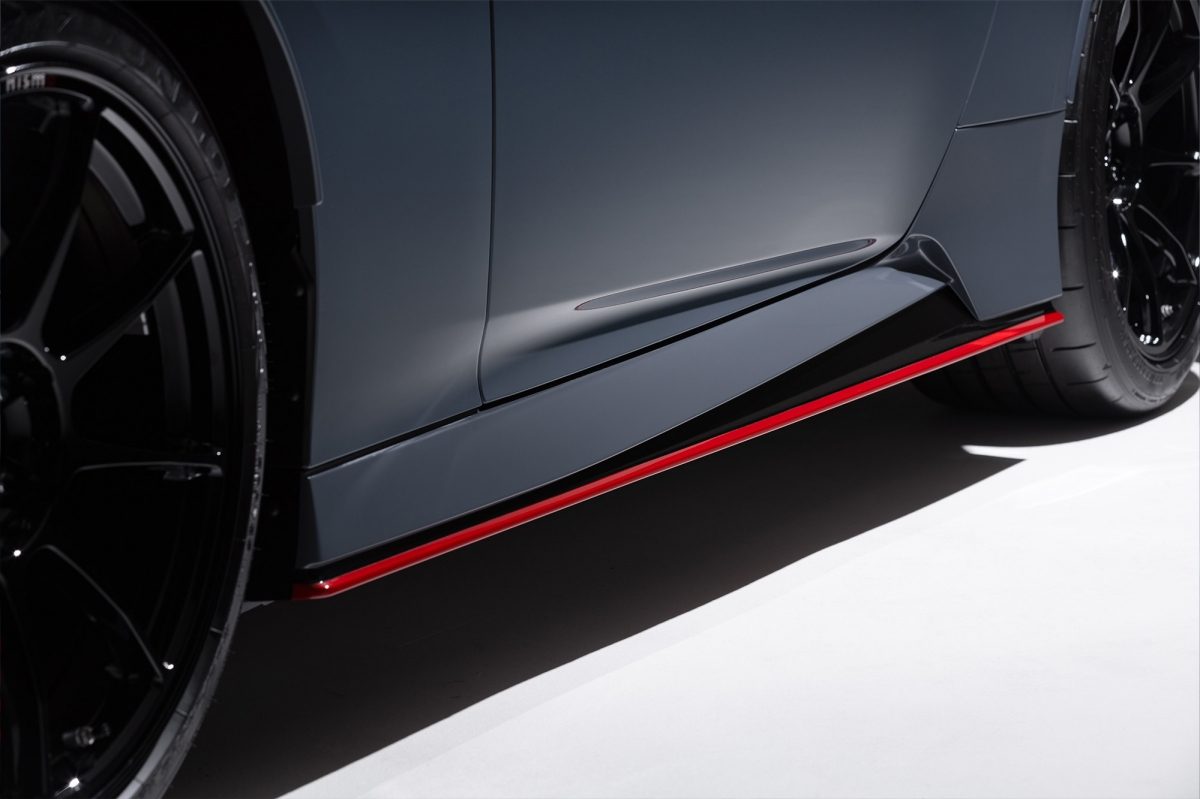 Competition-driven Aerodynamics
Nissan engineers performed hours of wind-tunnel studies when creating the Z GT500 race car. Lessons learned there made their way to the new Z NISMO, including front vortex generators, reshaped side sills, and a high downforce rear spoiler.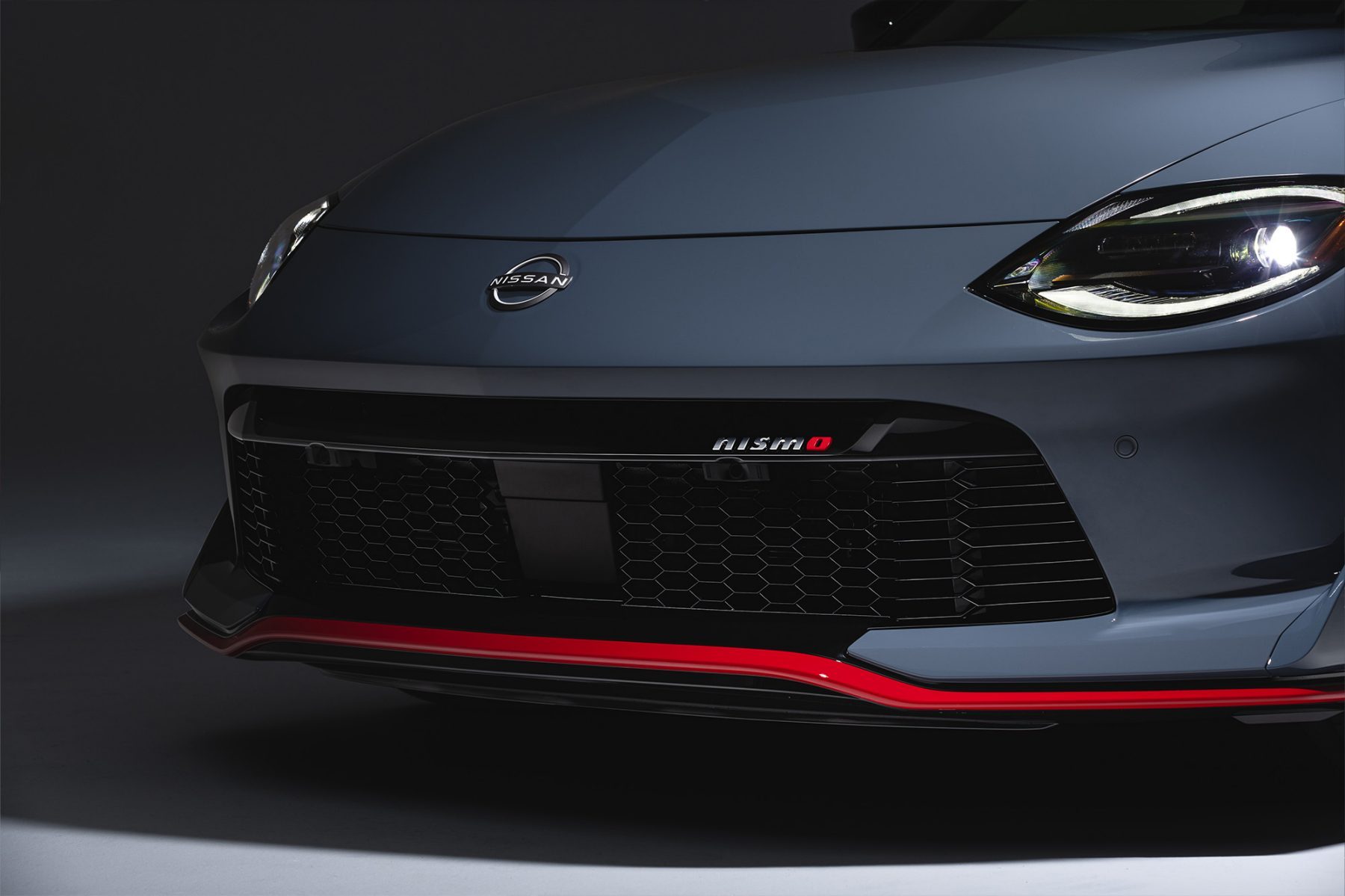 Cooling and control
Knowledge learned at the track makes its way to the street, with a unique honeycomb grille for enhanced cooling and canard wing vortex generators on the front spoiler to help increase downforce.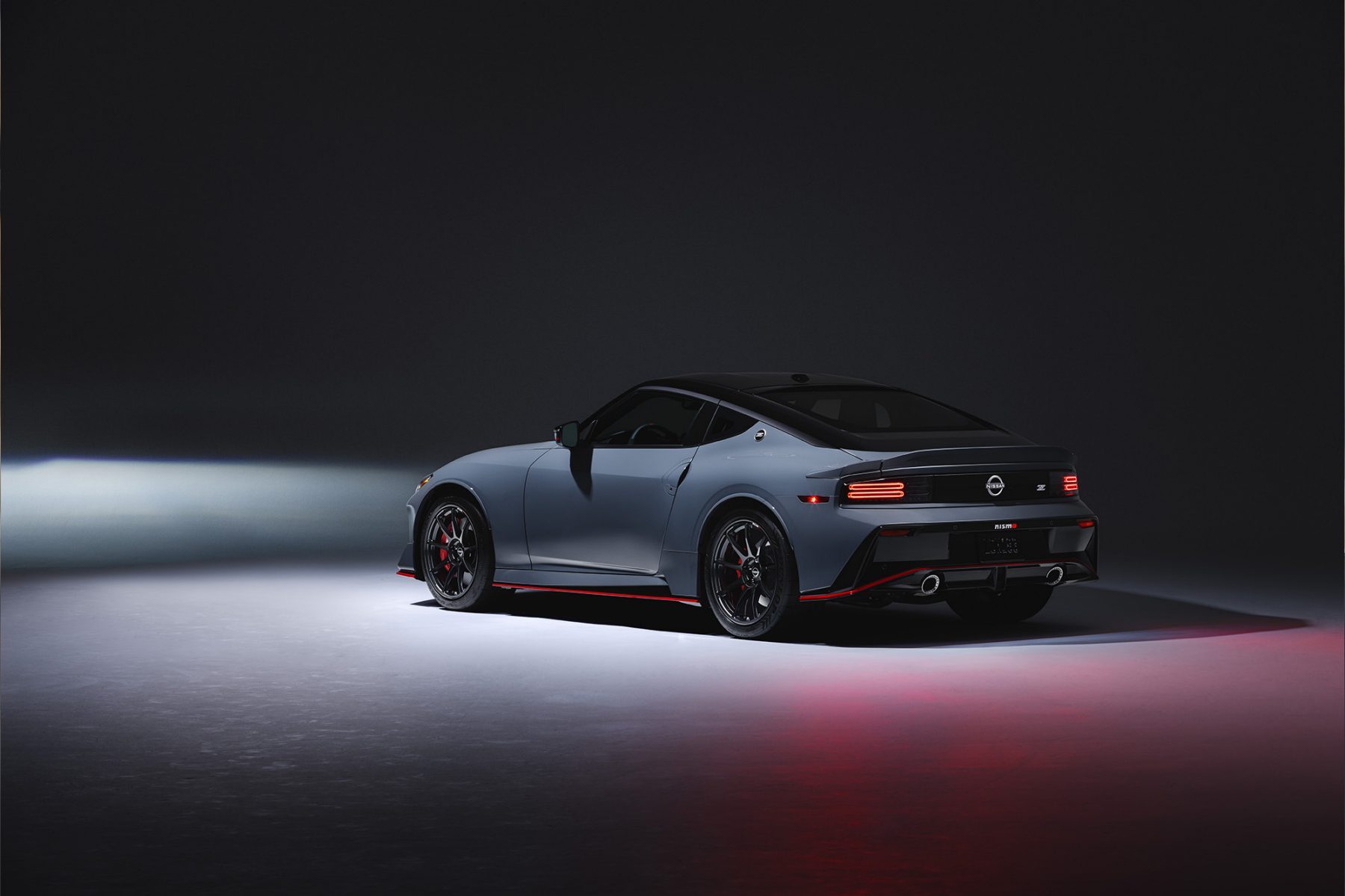 Downforce without drag
Z NISMO features aerodynamic design options inspired by the Z GT500 race car, including a rear spoiler that helps to reduce drag while developing increased downforce.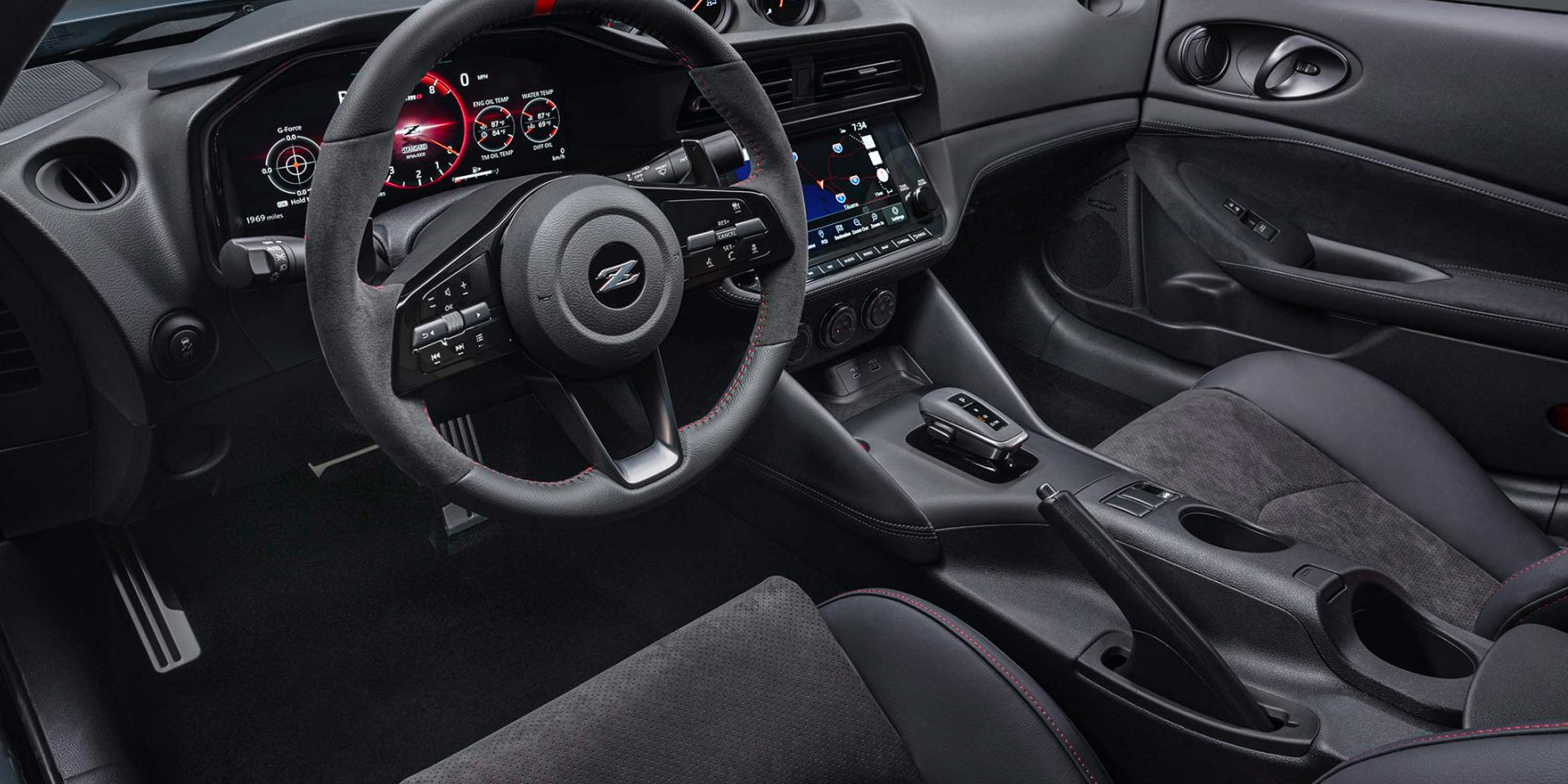 A blend of old and new
Technology
A blend of old and new
The connection between the driver and the machine is the essence of a sports car. That's why you'll find Z NISMO features a unique cockpit to make your next drive unforgettable.
Overseas pre-production Nissan Z NISMO model shown throughout. Australian specifications and features may differ to those shown within the images. Images shown are indicative only.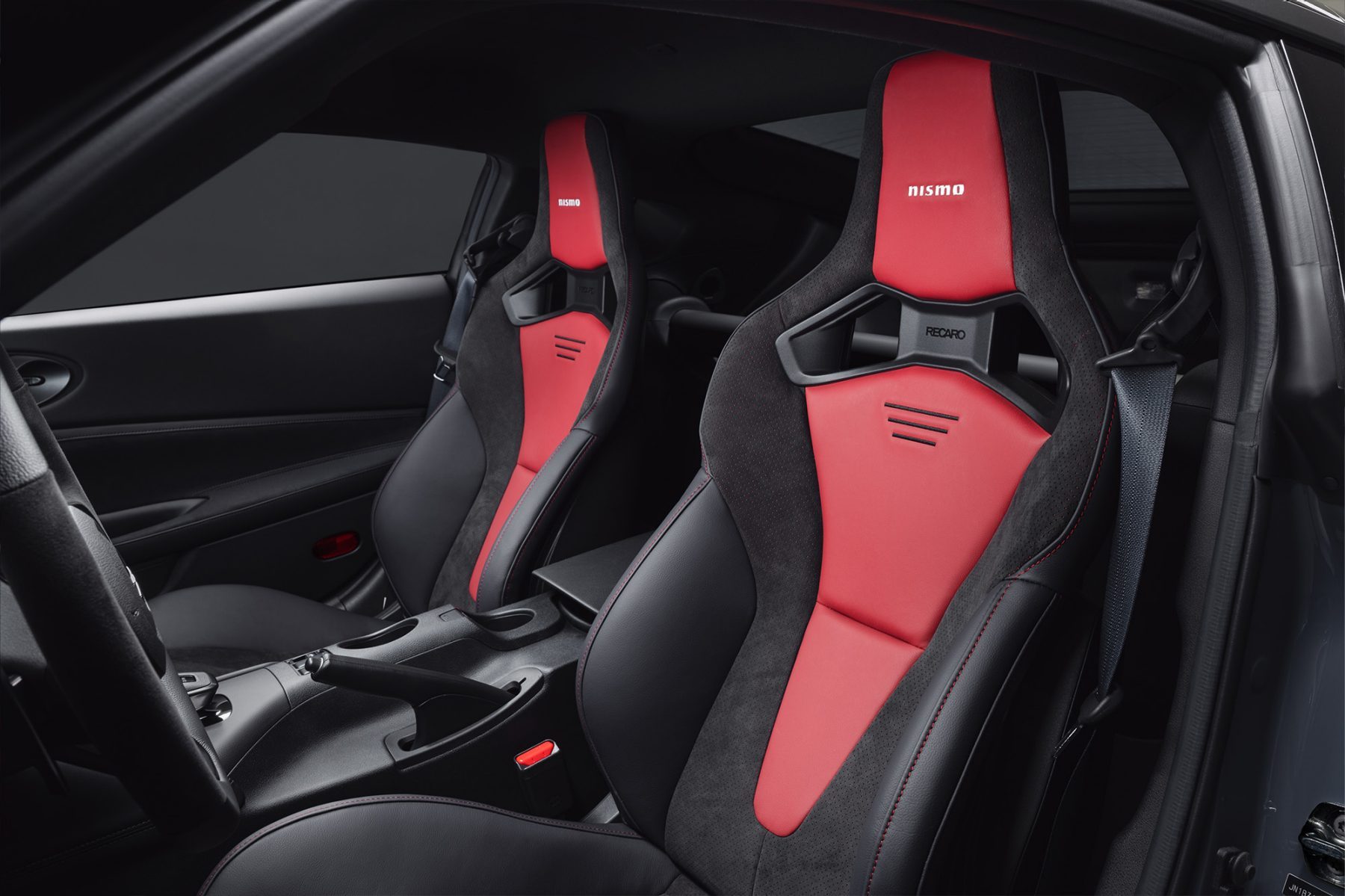 Intimately connected
Connecting you to the new Z NISMO driving experience is a true cockpit featuring Recaro® sport seats with NISMO-exclusive interior details. The NISMO steering wheel also features an Alcantara® trim, as well as a red leather stripe at the 12-o'clock position — a NISMO tradition.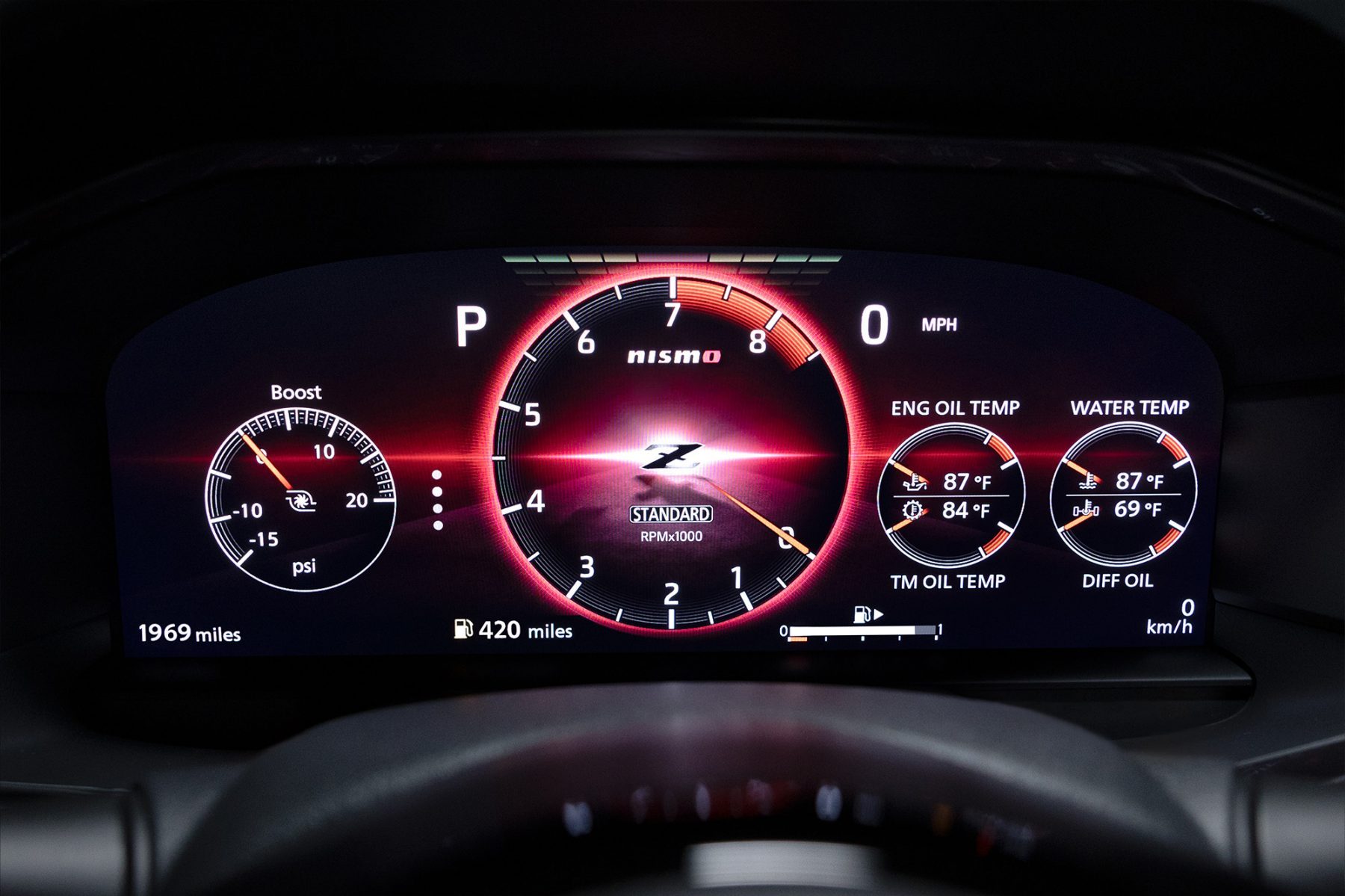 Inspiringly informed
The unique instrument display is another NISMO® tradition and helps you keep tabs on the new Z NISMO's thrilling performance.
Nissan Z at a glance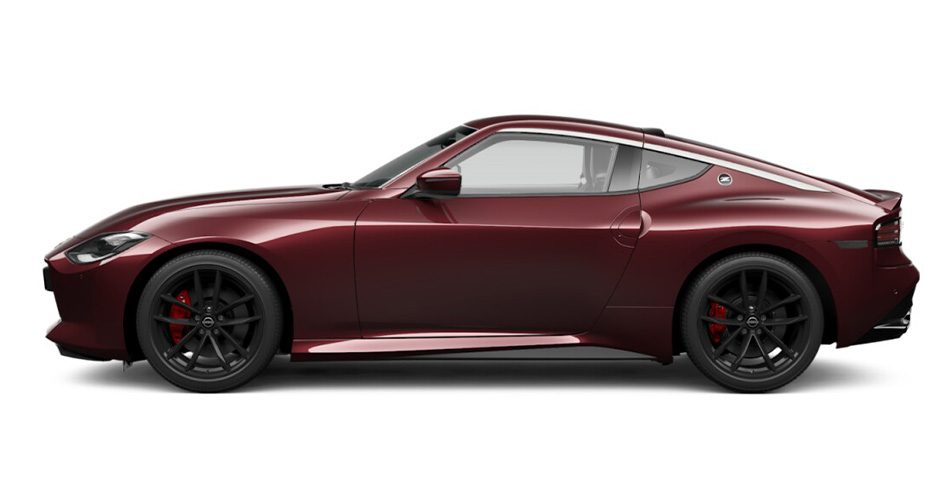 Coupé
Key Features
19" dark metallic forged alloy wheels by RAYS®

8" display audio touchscreen with Apple Carplay®~ and Android Auto~

12.3" full digital TFT meter display with multiple modes

Heated front seats with a leather-accented^ trim

Active Noise Cancellation and Active Sound Enhancement

Rear camera and front/rear parking sensors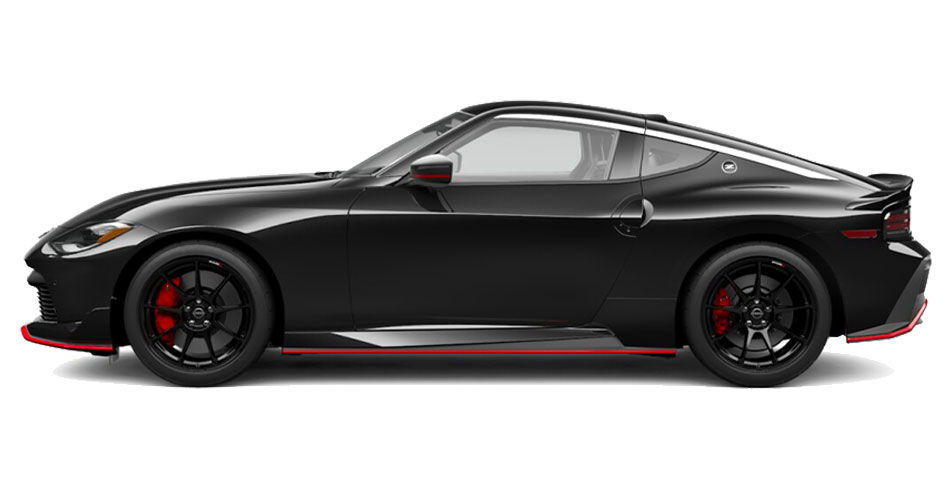 Nismo (SOLD OUT)
Key Features
NISMO Tuned Powertrain, Suspension & Chassis

19" NISMO forged alloy wheels

NISMO Drive Model "Sports+"

NISMO Tuned Launch Control
Explore
All Available Colours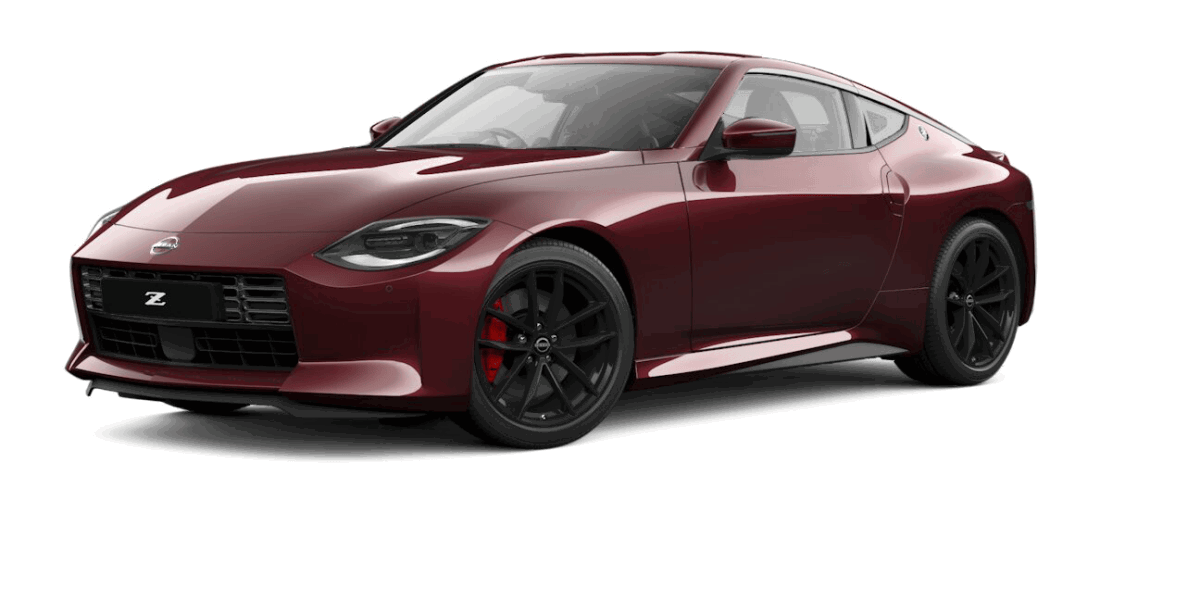 Rosewood Metallic

Gallery

Overseas pre-production model shown throughout. Australian specifications and features may differ to those shown within the images. Images are indicative only.

Take the next step Book a Test Drive